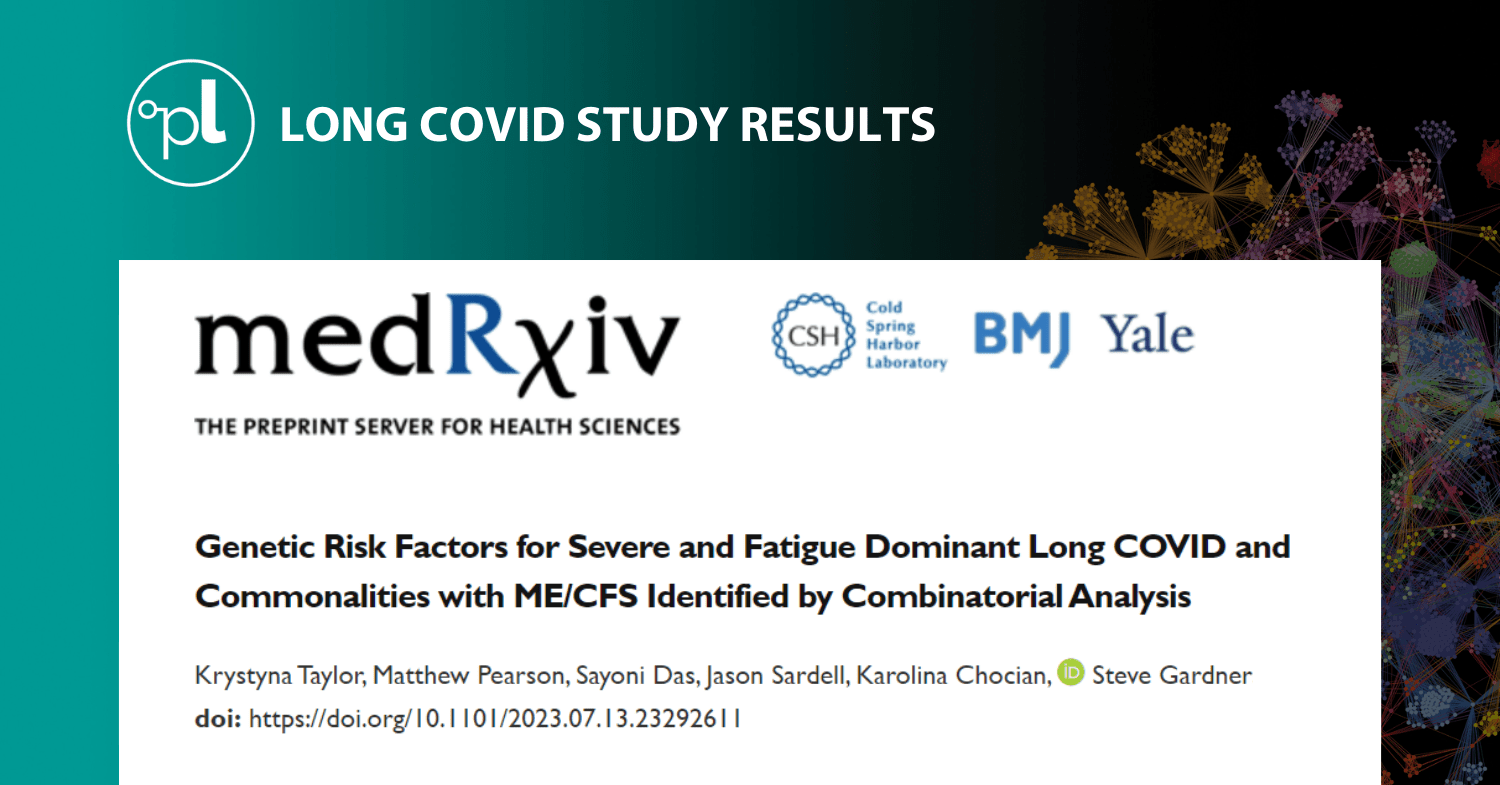 Long COVID is a debilitating chronic condition that has affected over 100 million people globally. It is characterized by a diverse array of symptoms, including fatigue, cognitive dysfunction and respiratory problems. Studies have so far largely failed to identify genetic associations, the mechanisms behind the disease, or any common pathophysiology with other conditions such as ME/CFS that present with similar symptoms.
We used our unique combinatorial analytics approach to identify combinations of genetic variants significantly associated with the development of long COVID and to examine the biological mechanisms underpinning its various symptoms.
Combinatorial analysis identified 73 genes that were highly associated with at least one of the long COVID populations included in this analysis. A pathway enrichment analysis revealed that the biological pathways most significantly associated with the 73 long COVID genes were mainly aligned with neurological and cardiometabolic diseases.

Among the 73 genes associated with long COVID, 42 are potentially tractable for novel drug discovery approaches, with 13 of these already targeted by drugs in clinical development pipelines.

This study demonstrates the power of combinatorial analytics for stratifying heterogeneous populations in complex diseases that do not have simple monogenic etiologies.


You might also be interested in