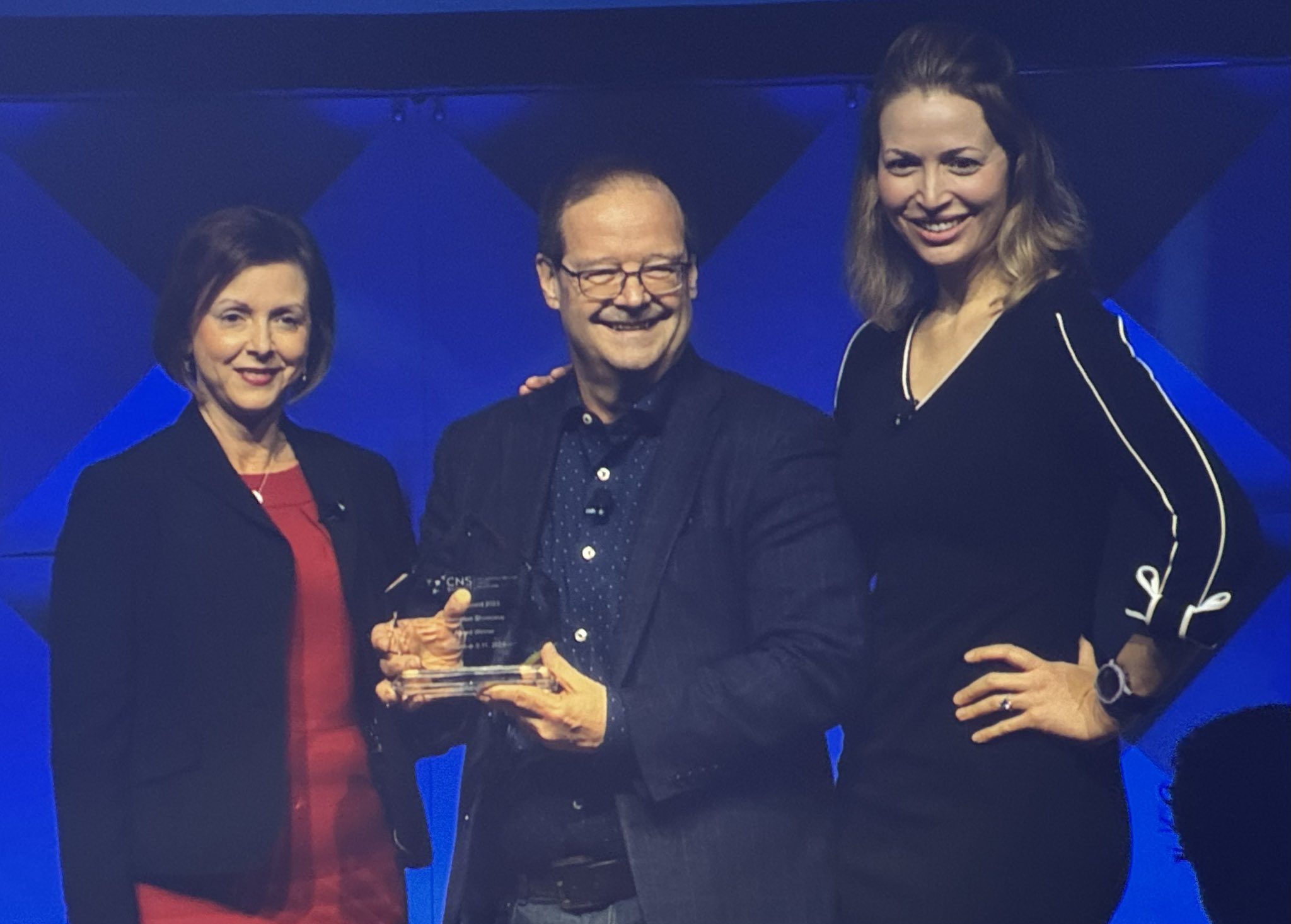 PrecisionLife CEO Dr Steve Gardner, collects the Innovation Showcase award at CNS Summit 2023
PrecisionLife won the Innovation Showcase award at this year's CNS Summit in Boston.
The Innovation Showcase is an opportunity to present novel technologies to forward-looking pharmaceutical leaders. Nominations are peer-reviewed and selected based on their level of innovation and novel approach to a challenge in clinical development. Eight companies were shortlisted for the final event, which took place at CNS Summit. After a popular vote by more than 200 leading industry figures, PrecisionLife was named Innovation Showcase award winner 2023.

PrecisionLife CEO Dr Steve Gardner presented the company's novel approach to precision medicine analytics and mechanism-based patient stratification biomarkers which derisk and accelerate drug discovery and clinical development in complex common diseases with urgent unmet medical needs.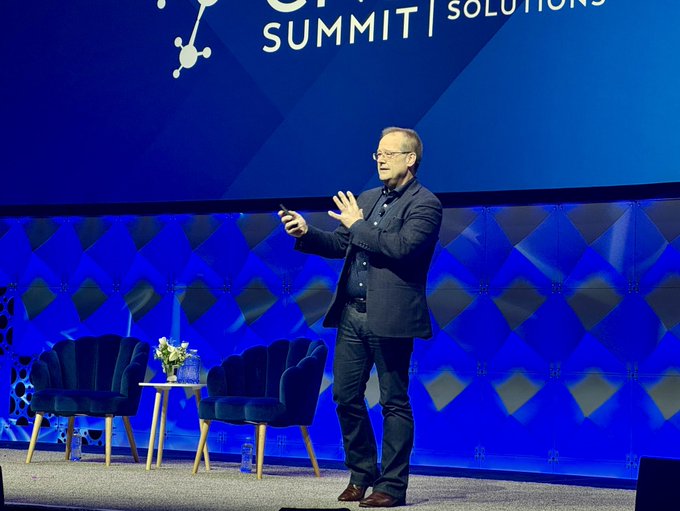 Dr Gardner presenting PrecisionLife's mechanism-based patient stratification approach on the main stage1fdfdfdfdfdf
Dr Gardner shared how PrecisionLife uniquely maps novel targets to specific patient subgroups with causal genetic and mechanistic explanations, generating patient stratification biomarkers that are then used to design smaller, faster, more targeted clinical trials and build highly predictive complementary diagnostics - creating better, more personalized treatments from concept to clinic.

He also presented how PrecisionLife works with its biopharma partners to reevaluate results of clinical trials that have failed to demonstrate sufficient clinical efficacy, finding biomarkers of drug response to refine targeted clinical trials and inform regulatory strategies, and identify secondary indications and out-licensing opportunities for existing drugs and drug candidates to increase their value propositions, accelerate approvals, and maximize returns on biopharma R&D investment.
"It's an honor to win the prestigious Innovation Showcase award at this year's CNS Summit. It's been a great show and the quality of all the presentations was exceptionally high. This is fantastic recognition for the outstanding work of the entire PrecisionLife team."
Dr Steve Gardner, CEO, PrecisionLife
"Congratulations, Steve Gardner and PrecisionLife - CNS Summit's 2023 Innovation Showcase award winner. We received more submissions than ever this year, and our judges were blown away by the quality of the presenting companies, so it's quite the honor to rise to the top of this group!"
Dawn Brockett, Managing Director, CNS Summit
PrecisionLife focuses on precision medicine analytics in complex chronic diseases, including CNS, autoimmune, cardiovascular, respiratory, and metabolic diseases. The company has a number of strategic R&D collaborations with biopharma, and has generated deep disease insights in more than 50 diseases.
Name Surname, Position, Company