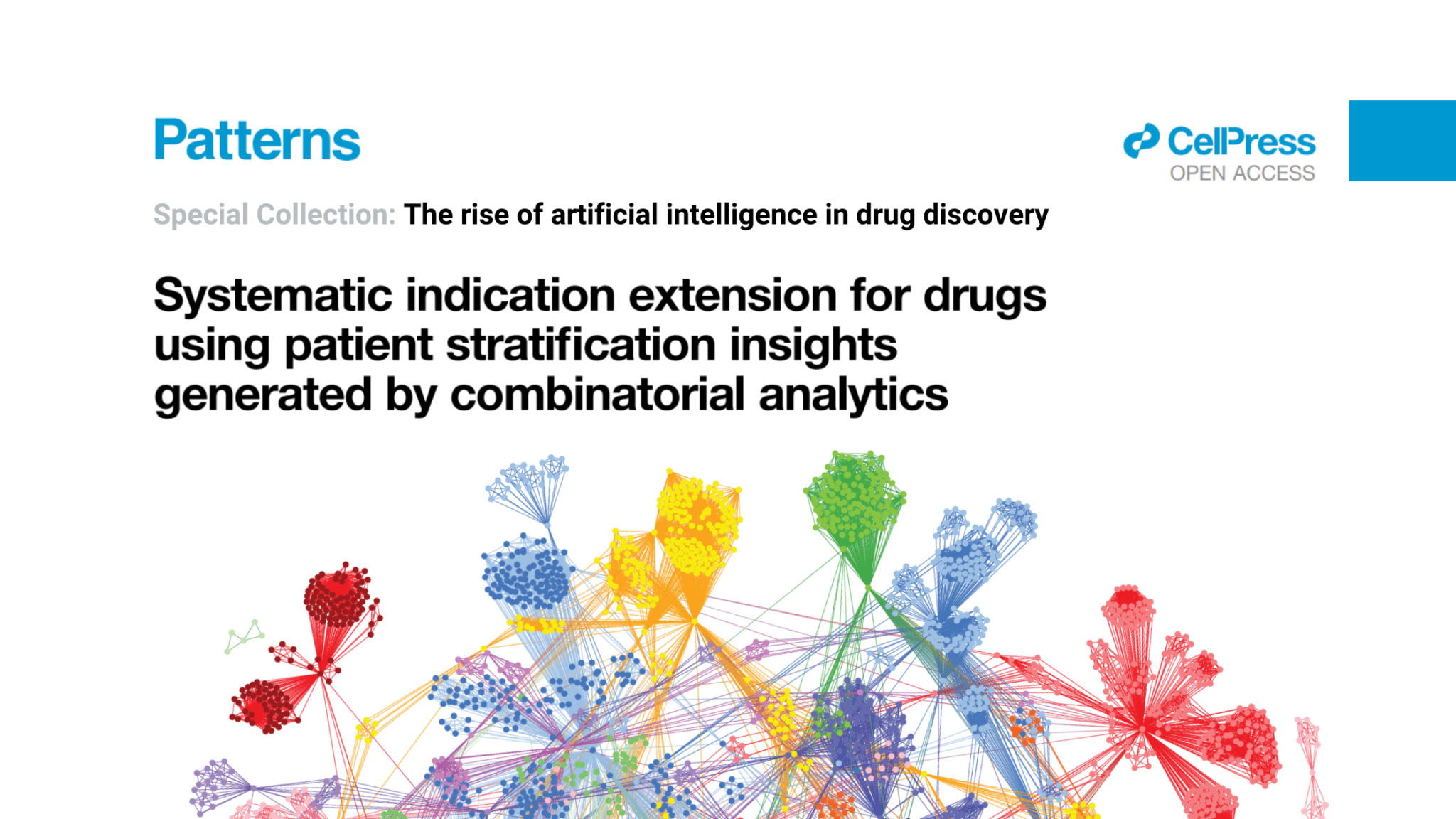 A new paper published by PrecisionLife in a Cell: Patters special collection on The Rise of Artificial Intelligence in Drug Discovery, reveals the potentialof a unique approach to indication extension that can systematically reposition hundreds of drugs into new indications to address unmet medical needs.
Indication extension or precision repositioning of drugs can provide a faster, cheaper, and derisked route to the approval of new therapies, creating new options to address pockets of unmet medical need for patients.
PrecisionLife's INDx platform applies its unique combinatorial analytics approach to understanding the drivers of disease biology in patient subgroups. INDx has revealed hundreds of new commercial opportunities to reposition patented drugs and drug candidates into novel indications, with significant near-term additional revenue potential for biopharmaceutical companies.
This illustrates the potential that new artificial intelligence (AI) and combinatorial analytics methods have to enhance the rate and cost of innovation across the drug discovery industry.